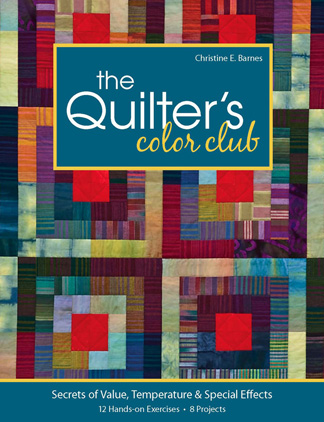 Welcome to my site! I hope you'll find lots of ideas and inspiration on these pages, motivating and encouraging you to work with color in new ways.
You can still see my "Special Effects with Color" lessons on The Quilt Show. Near the top of their home page, click on "Classrooms" in the horizontal lavender/pink menu bar. You'll see two tabs, Teachers and Classes. Click on Classes, then scroll down to find my class. It's on the left, about halfway down. If you aren't already a Basic (free) member, you'll need to sign up with a screen name and a password. I did nine lessons, each under 10 minutes long. In other words, short!

Sign up for my e-newsletter, "Christine's Color Connection," here. To access back issues, with color lessons on "new-neutral" color, luminosity, "magic fabrics," transparency, visual temperature, and the color wheel, click on Archived Issues.